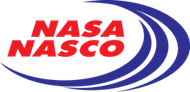 About Company
More than 25 years of experience in managing import/export logistics operations including customs brokerage, transportation and freight forwarding in both Thailand and overseas.
Requirements
Thai nationality, aged 25-35 years old
Bachelor's Degree in business management or related field
2-5 years of experience in export, Shipping line or Freight forwarding Business
An ability to learn and work with new software and systems
Strong attention to detail with excellent follow-up
Energetic, Well-organized, Self-Initiated and good coordination skills
Good knowledge in MS Office (Word / Excel)
Good command of spoken and written English
Responsibilities
Processing Import/Export shipments as per Shipping Instruction or SOP.
Ensure a smooth booking, documentation and invoicing process.
Preparing shipping documents (Bill of lading, Invoice, PO, P/L, COA, etc.).
Act as center point of contact with customers for booking process, document confirmation/correction and related clarifications.
Verifying the job is priced correctly upon sending the booking confirmation.
Provide feedback on shipment and process improvement to Supervisor or directly to Head of Department.
Work closely with other departments to support the booking process and expand more business.
To Apply:
Please use the button below to apply. For any further enquiries please contact:
NASCO SHIPPING CO., LTD.
17 Soi Ramintra 55/8 Tarang, Bangkhen, Bangkok 10230
Phone: 02-347-0733 ext. 301
admin@nasatransport.com | pinsuda@nasatransport.com